Anti-hunger advocates often talk about fighting hunger in their own backyards. Desiree Lamar Murphy took that call to action literally. Seeing rising hunger rates in her community due to the COVID-19 pandemic, she began operating Murphy's Giving Market in the backyard of her Upper Darby home. Desiree and her dedicated team of volunteers have served hundreds of families each week for the past year. Murphy's Giving Market offers fresh produce, canned goods, toiletries, clothing, and more. It looks and feels like a farmers' market, which Desiree says is intentional, as it enables those in need to access food with dignity.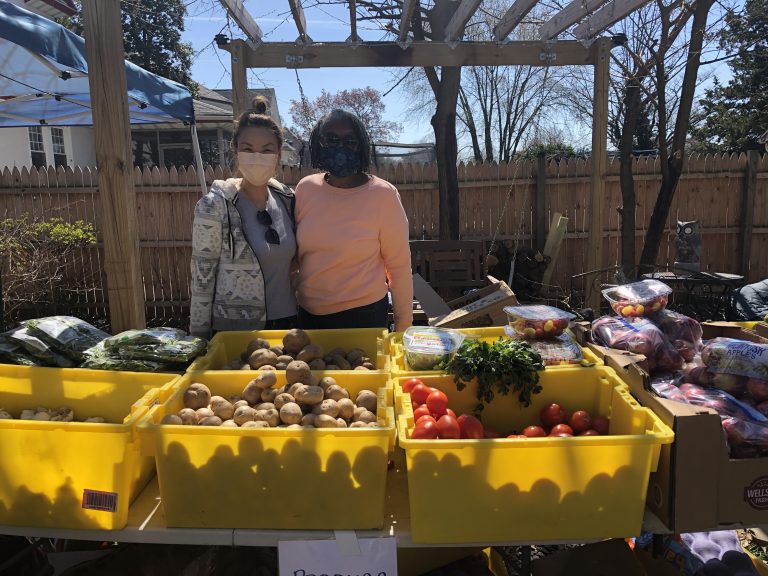 Although Murphy's Giving Market is relatively new, Desiree has been working to feed her community for nearly 15 years. She began doing this work after she and her family lost their home in a fire and had to rely on an insufficient supply of emergency food. She believed that people deserved better and dedicated herself to making a difference. For over a decade now, Desiree has created and coordinated numerous food pantries, many of which are Philabundance Agency Partners.
Congresswoman Mary Gay Scanlon represents Pennsylvania's 5th Congressional District, which includes Southwest Philadelphia where Murphy's Giving Market is located. On March 30, Congresswoman Scanlon, who has collaborated with Philabundance in the past, visited the market to see firsthand how COVID-19 has increased hunger and how community members have come together to meet the need. There, the Congresswoman discussed opportunities to address neighborhood food insecurity with Desiree and Philabundance staff, volunteered at the weekly food distribution, and talked with community members about their needs.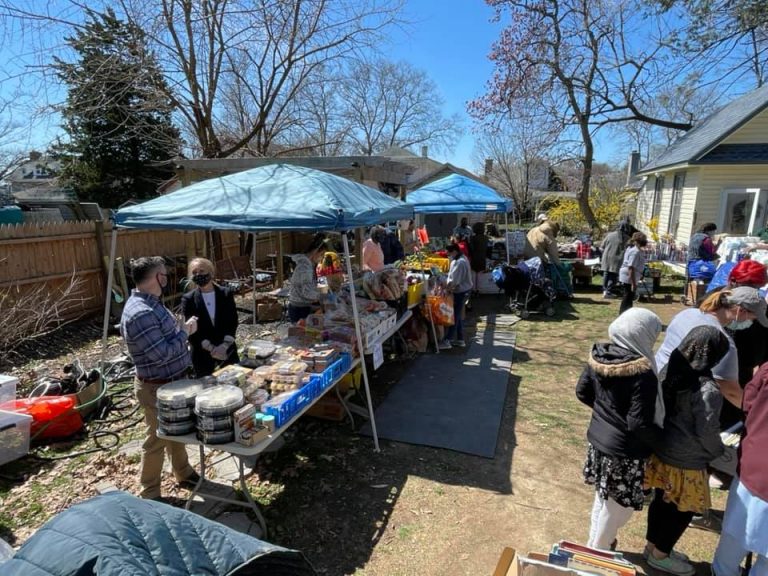 Desiree wants elected officials to know about the lack of access to nutritious food in Southwest Philadelphia, and how community initiatives like hers that fill these gap can best be supported. Desiree believes that "we must, without reservation, eliminate barriers that continue to oppress underserved communities and give them access to the same opportunities as wealthier communities. This starts by establishing and funding programs that support these communities and provide healthy food and eliminate food deserts."
Philabundance is grateful to have incredible partners like Desiree who have truly stepped up during this crisis to meet the growing need.